---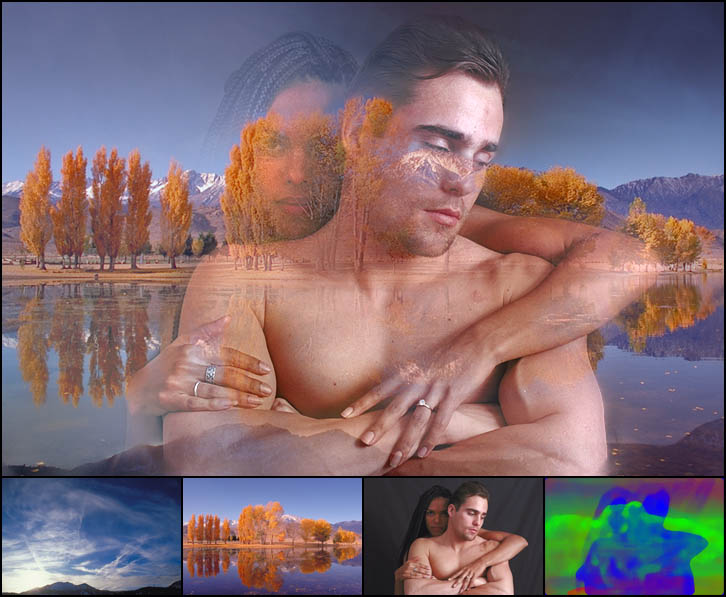 Composite Image = 20% Sky + 40% Lake + 40% Couple
Cross Dissolve Without Cross Fade
Creating better tools for compositing artists.
The salience preserving compositing method automatically blends images together in a way
that naturally captures the most visually prominent regions of each component image,
enabling artists to create layered visual effects without detailed image mattes.

---
Website traffic statistics were reset in February 2014.
Copyright © 2015 Mark Grundland. All rights reserved.